Ngoc Anh Hoang, Program Associate of the Ida C. & Morris Falk Foundation
The trends are evident.
Intertwined planetary challenges presented by the traditional, linear economic model of "take, make, waste" are now well known. Circularity, once a fringe concept, has been increasingly gaining momentum as a pragmatic solution to our most intractable sustainability issues. Implementing the circular economy is our best shot to move forward with resilience.
However, "without greater ambition and more radical change from business, the circular economy risked becoming another buzzword." (John Sauven, Executive Director at Greenpeace UK)
While the Vietnamese government is working on its end to lead the transformative changes that we need at the macro level, numerous bottom-up initiatives to promote circular entrepreneurship have been witnessed. The development and adoption of innovative, circular business models are key to realizing a circular transition. Yet, our overall response to this remains slow.
The entrepreneurship ecosystem is developed by the interplay of actors, including universities, government, investors and entrepreneur support organizations (ESO). Among these, universities are considered a vital enabler for the required entrepreneurial environment. Vietnam's universities are now at a critical juncture to be the key fosterer of a twofold transformation: an entrepreneurial spark amid a circular revolution.
Circular Entrepreneurship in higher education
Circular entrepreneurship refers to new business models that are built upon the principles of a circular economy and are "regenerative by intention and design" (EMF). It aims to mimic nature's metabolism systems to build financially viable businesses while also resulting in social and environmental benefits.
"Initiating circular economy mentality and accommodating ecologically-oriented curricula and educational strategies could prove to be the driving force to making our economies less wasteful and more resourceful." (Europa.eu)
The growing number of research confirms that higher education plays a crucial role in fostering entrepreneurship and new attitudes to it (Vaicekauskaite R. & Valackiene A., 2018), which is complementary to the mindset transformation that embraces circular thinking. For a sustainable future in vision, the circular economy should be on every entrepreneur's radar (Bridge for Billions). Universities' responsibility has now become more apparent than ever as the role of entrepreneurship has grown beyond pure profit purposes and requires system-thinking to drive radical change for people and the Planet.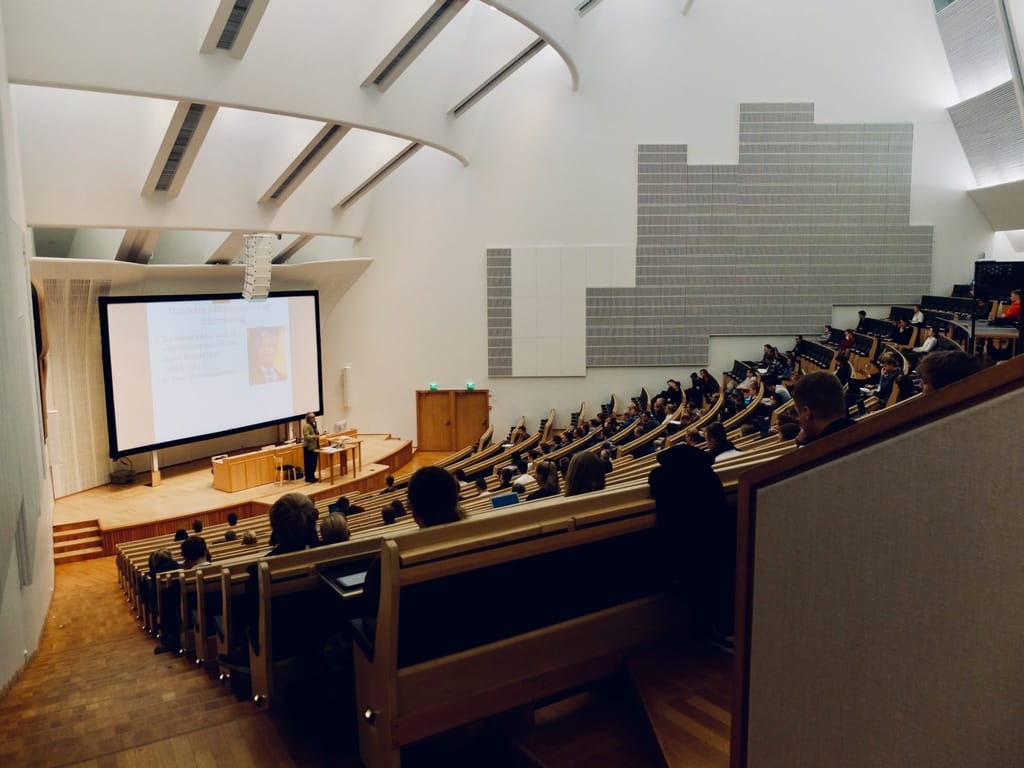 "An early introduction and exposure to entrepreneurship and innovation is more likely to sow the seeds of entrepreneurial careers for students at a future juncture." (Dr. Hima Bindu Kota)
Education is the ultimate tool for mindset transformation. At the university level, concepts of circularity and entrepreneurship should be incorporated into innovative curriculums, extracurricular activities, and student competitions. Through universal education to raise students' awareness on circular entrepreneurship, universities can step up and act as (1) the breeding grounds for budding circular entrepreneurs, (2) an incubation center for campus-based circular innovations, (3) a knowledge transferor and a bridge between academia and industry to funnel students into the world of entrepreneurship (Dr. Hima Bindu Kota)
The state of play in Vietnam's universities
The importance of entrepreneurship education has gained much prominence in the country.
In 2017, the Government launched the "Supporting students' start-ups" programme, referred to as Programme 1665, aiming to instill the entrepreneurial spirit in every student, regardless of their majors, to make it a universal concept. Universities did not lag behind. They quickly established start-up centers while deploying various entrepreneurship challenges. Student-focused competitions to foster innovative thinking and solutions finding are gradually becoming a norm in higher education institutes (eg. Bach Khoa Innovation).
Yet, a fundamental shift in the education approach that could help us nurture future citizens with sustainability-focused business skills remains on paper. Rarely do we see student-led ideas materialize into viable business initiatives with measurable impacts. In fact, recent research has shown that the impacts of Vietnamese universities in the startup ecosystem remain insignificant.
While the focus on green entrepreneurship, or circular innovation in particular remains virtually lacking, "the root of the solution, an ultimate transformation of Vietnamese entrepreneurship via the education system, remains problematic" (Dương Văn Bá, Ministry of Education and Training).The struggle lies in Vietnam's policy-implementation gap.
Up to this moment, circularity is still a novel concept to the general public and in higher education institutions in Vietnam.
The good news is, we have pioneers working to lead the sustainability force. Positive changes are taking place from the bottom up.
University of Economics Ho Chi Minh City (UEH) is one notable university among others trying to transform its education approach and operations to align with the Sustainable Development Goals. From implementing a Zero Waste Campus model to building a Community of Sustainability Changemakers within the university, EUH has completely restructured its strategies toward sustainable actions with a "glocal", student-centric approach . By employing ambitious goals, UEH aims to become a multidisciplinary and sustainable university by 2030.
Outstanding student entrepreneurship journeys from university-level competitions to incubation programs, such as the Edifilm are now gearing up to reap their first-comer benefits and launch new circular products into the market.
As part of our programming, the ICM Falk Foundation has engaged in a consortium of sustainability-minded professors and education-focused practitioners across Vietnam who are passionate about accelerating sustainable development. Through policy advocacy, research, and training programs, the consortium aims to promote the concept of sustainable development and social entrepreneurship from a university perspective. Further updates on this multi-stakeholder partnership will be posted on our social media platforms.
Globally, "universities are increasingly re-thinking their role in the twenty-first century and looking to be both more responsive to societal needs and to become agents of change towards solving global challenges." (Thecircularcollective.com)
By effectively instilling circular economy principles and essential entrepreneurial thinking into education, universities can foster sustainable "bottom-up" change through education. Circularity must be one of the key drivers for innovation.
Now is the time for Vietnamese universities to join the global movement and step up the game for domestic circular entrepreneurship. The ICM Falk Foundation is proud to be part of the synergy to drive the upstream, circular revolution via the education system.
————————
About the Ida C. & Morris Falk Foundation
The Ida C. & Morris Falk Foundation is a private, 501c3 family foundation that seeks to support innovation, entrepreneurship, and leadership that drives positive, equitable, and sustained impact for the world's communities and ecosystems. Building on the global commitment to the Circular Economy, the Foundation is now actively focused on innovative solutions that contribute to the reduction of waste production and pollution within Asia.
Join us in our mission to support circular entrepreneurship and innovation for a sustainable future. Reach out to us at contact@icmfalkfoundation.org if you have a solution to tackle the waste problem in ASEAN!