By The Ida C. & Morris Falk Foundation
"We are committed to advancing environmental action so that destinations around the world are vibrant now and for future generations", Hyatt in its World of Care commitment.
From circularity to thriving destinations, Hyatt, as a global hospitality company, has committed to reimagining its business toward a more sustainable future— for the benefit of all stakeholders.These commitments, along with concrete actions are now much needed than ever as economies around are developing measures to build a more resilient tourism economy after the Covid-19 shock.The ICM Falk Foundation believes that circular actions by corporates from all industries are crucial toward a zero-waste future, and we are on a mission to support and leverage these efforts through strategic partnerships and collaborations.
Travel sustainably for Vietnam
Tourism has never been so accessible. One can just hop on a plane and find a tourist attraction somewhere, nearby or far down the other end of the globe.
According to The World Bank, there were only 25 million international tourist arrivals in 1950. Yet by 2030, the number is projected to grow exponentially to 1.8 billion tourist arrivals. Believe it or not, with the current surge in the number of tourists, even Mount Everest experienced traffic jams.
It is a bittersweet reality that as the number of people who can afford to travel grows, so will tourism's environmental footprint.
How can we become conscious and responsible travelers? Read through this article to learn how to become a sustainable traveler and be a part of the solution.
Tourism and the ecosystem
The waste story of tourism begins with the construction of roads, airports, resorts, and other tourism-related establishments. With this, tourism already put enormous pressure on an area, discharging massive amounts of carbon footprint and affecting life and natural ecosystems there before they even welcome tourists.
Upon visitors' arrival, tourism continues to significantly contribute to global warming with its consumption of energy, mostly for transportation.
| | |
| --- | --- |
| | |
| This graph shows the different activities that contribute to tourism's total carbon footprint.Data Source: Nature Climate Change (2018) | These are averages based on 2020 UK conversion factors. Values will vary based on distance traveled, vehicle model, occupancy rate, flight class, and various other factors. |
Source: Carbon Footprint of Tourism – Sustainable Travel International
Unfortunately, these are just the very beginnings of tourism's waste story.
"As an industry prone to overconsumption, tourism consequently produces a substantial amount of waste and pollution. In some places, tourists produce up to twice as much waste as local residents." (Tackle Waste & Pollution, Sustainable Travel International). This seriously challenges the local waste management threshold and potentially harms local ecosystems.
Take Da Nang for example. Best known for its sandy beaches and cultural heritage destinations, the city welcomed nearly 9 million visitors per year pre-covid. The result is, despite being the country's innovation hub for sustainable development, the city itself struggles to deal with all the waste and pollution that keep piling up at the landfill.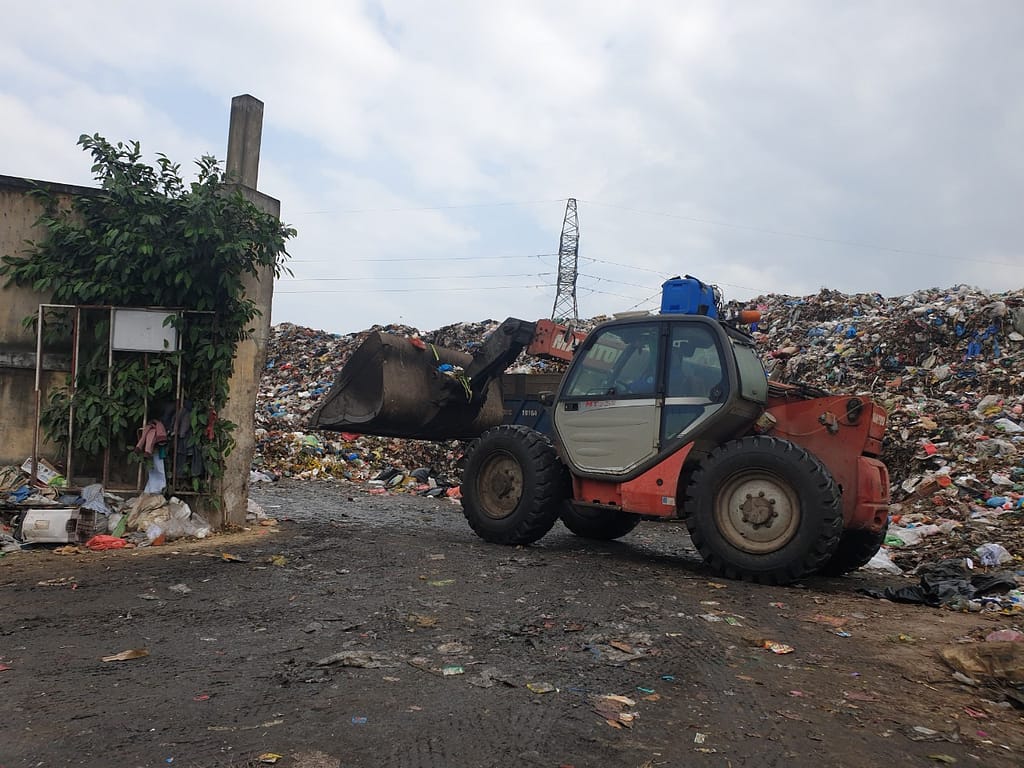 On the whole, the global tourism industry might be responsible for 8% of all carbon emissions, with its annual carbon emissions amount close to 4.3 billion metric tons (According to researchers from the University of Sydney).
Paradoxically, it's believed that tourism often leads to the destruction of the very things upon which it depends.
So we should stop traveling altogether?
The truth is, tourism is not ALL negative! The world has recognized tourism as one of the most promising drivers of growth and a major force for development. The industry has undeniably enormous socio-economic benefits and can contribute significantly to local prosperity.
Hence, more than any other sector, well-managed tourism has the power to also impact positively on the very resources that it relies on! From raising awareness to changing behavior and conversations, tourism can play a leading role in the global response to climate change and help tackle one of the most pressing challenges of our time.
"Instead of reacting to the latest developments in the transition toward net zero, the travel sector can be a proactive force and pioneer sustainable products and services." (McKinsey)
While industry corporates, like Hyatt, are getting serious about their role in piloting new plastic substitution & reduction initiatives and promoting sustainable tourism, you— a traveler is a major factor in deciding how this plays out.
5 steps to becoming a sustainable traveler
There's a common belief that environmental solutions are expensive, time-consuming, and complicated. But that's not true! Below are 5 simple practices to help you make a difference: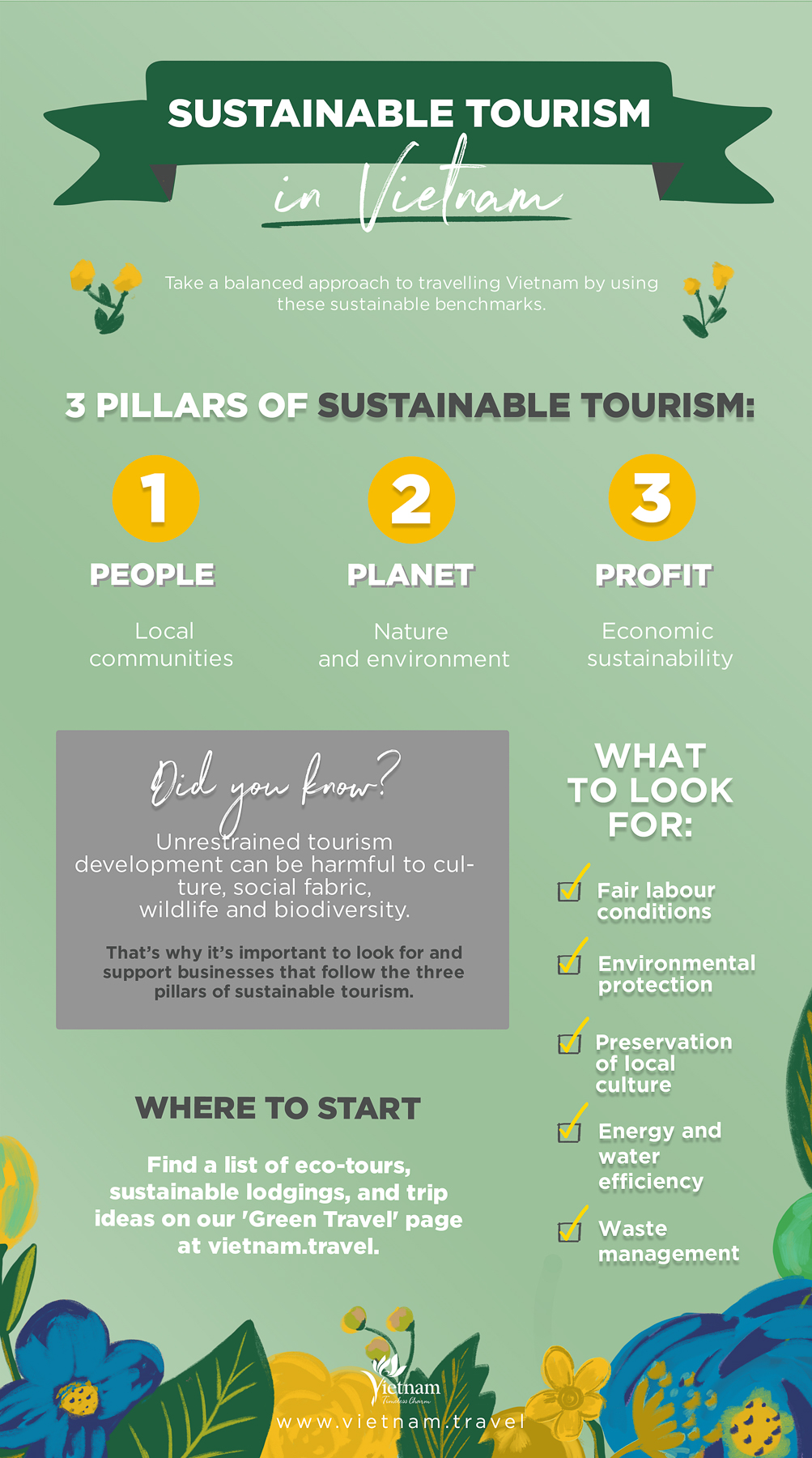 1. Employ waste-free practices (no single-use plastic)
Most of us want to forget our daily responsibilities to indulge in new experiences when on vacation. This is why single-use plastic items, ones that take hundreds of years to break down while wreaking havoc on marine ecosystems, have come in handy as they are designated to be thrown away in a blink.
Be a part of the solution by opting for personal reusables or other sustainable, biodegradable alternatives. They are better for you, and the environment too!
2. Consume locally and responsibly
About one-quarter of the world's greenhouse gas emissions each year are a result of what we eat, so rethinking your choice of food while traveling is crucial to leaving a lighter footprint.
Sustainable tourism is all about understanding, respecting, and supporting cultures and communities. So why don't actually try to be there, when you are there?
Remember: Always opt for locally-produced, in-season food and souvenirs, except for wildlife products! It helps cut down on carbon emissions from transportation and storage while supporting small, local businesses on the spot.
3. Circular businesses tour
Take time to learn about the circular economy and its solutions in place wherever you go. Are there any circular businesses at the attraction sites you are visiting? What is being done about the waste and pollution there? What can you possibly do to help as a traveler?
Here's a compilation of ICM's circular friends and partners around Vietnam that will definitely be worth your visit:
Evergreen Labs for their venture initiatives including the Glassia facility in central Da Nang and ReForm Plastic facility with their Materials Recovery Facility (MRF) in Hoi An- Danang;
Refillables Hoian, Limart Zero Waste, Happy Tree, LaiDay, Sạp hàng chàng sen, SafeLife – all great refill and zero-waste stores with a broad range of products to choose from (especially Vietnam-made products!)
4. Support eco-friendly travel businesses
Transformation must take place on both the consumption and the production side. Travel businesses are making efforts to provide new, innovative and low-carbon ways of tourism. And what other best thing we can do, than supporting them?
When choosing a service provider (restaurant, resort, or hotel), try to find a certified eco-business, or one with circular initiatives like refillable & reusable amenities, plastics-substituted packaging, or product-as-service solutions.
Our role as travelers, is to firstly ensure that we don't fuel the issue by leaving traces wherever we go. Join the sustainable tourism revolution and incorporate circularity into your next travel!
——————————
About the ICM Falk Foundation: The Ida C. & Morris Falk Foundation is a private, 501c3 family foundation that seeks to support innovation, entrepreneurship, and leadership that drives positive, equitable, and sustained impact for the world's communities and ecosystems. Building on the global commitment to the Circular Economy, the Foundation is now actively focused on innovative solutions that contribute to the reduction of waste production and pollution within Asia.
About Hyatt: Hyatt Hotels Corporation, headquartered in Chicago, is a leading global hospitality company guided by its purpose – to care for people so they can be their best. In 2021, Hyatt Hotels Corporation launched "World of Care" with new commitments to diversity, equity, inclusion and responsible business practices. This platform is designed to address the pressing challenges facing Hyatt colleagues, guests, owners and communities and to drive meaningful change within the hotel industry.