Karolina Lagercrantz from the Ida C. & Morris Falk Foundation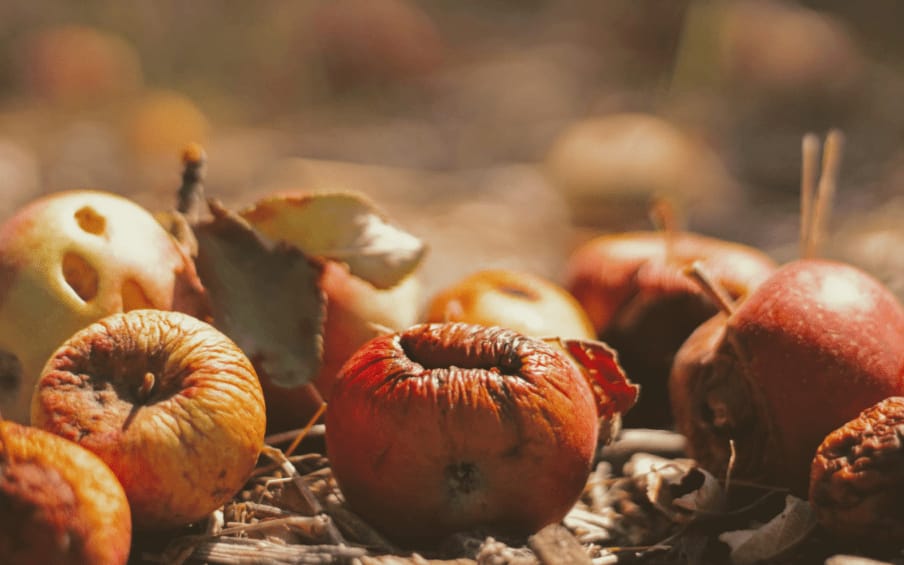 Food production is at the heart of human societies. Yet, the ways in which we currently produce food are full of contradictions.
Food, energy and water. This is what the United Nations refers to as the 'nexus' of sustainable development. Not only has demand for all three of these increased, but they are also strongly interlinked. Indeed, food production requires a considerable amount of both water and energy.
According to Our World in Data, food production accounts for over a quarter (26%) of global greenhouse gas emissions, 70% of global freshwater withdrawals are used for agriculture and half of the world's habitable (excluding ice and deserts) is used for agriculture alone.
Resilient food systems are an essential part of how to facilitate sustainable development, but the current ways through which we produce food are doing the very opposite. We desperately need to redesign our food systems towards a more circular model where fewer resources are being lost.
Difference in the Geography of Food Waste: A Technical versus Behavioral Problem
In a previous blog post, ICM Falk touched upon this issue by highlighting food waste in a high-income country context and illustrated possible circular economy solutions. However, a significant amount of food waste also occurs in low and middle-income countries where the challenges and potential solutions are drastically different compared to a high-income context. Instead of speaking about "food waste", food in middle/low-income countries is "lost" before consumers can even make the choice of wasting it.
According to the FAO, high- and low-income countries discard similar amounts of food (somewhere between 670 and 630 million tonnes of food), but in low-income countries, the issue is primarily a systemic/technical issue rather than a behavioral one. For example, in low-income countries, loss occurs more often during the earlier stages. In Sub-Saharan Africa, 83 percent of food is lost during production, handling/storage and processing, while just 5 percent is wasted by consumers, according to the World Resources Institute. On the contrary, in North America, 32 percent is lost in earlier stages, and 61 percent is wasted by consumers.
Global Supply Chains and Food Waste in Middle/Low- Income Countries
The history of food waste in middle/low-income countries is closely linked to globalisation. In an ever more interconnected world, food supply chains are becoming increasingly longer and more complex, with all types of products being available everywhere, such as Costa Rican pineapples in Germany and American apples in Vietnam, at all times.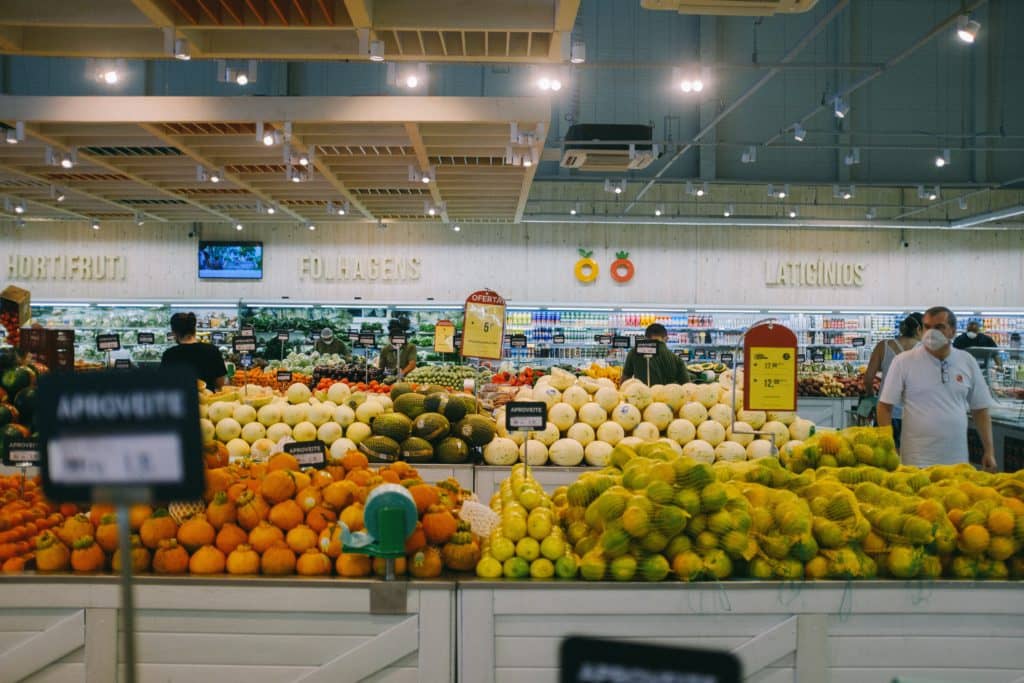 On the then often very long journey from farm to table, food is lost or wasted at every single stage, and in particular fresh foods such as fruits, vegetables, dairy and meat. Instead of being actively wasted, food is "lost" due to poorly structured and designed systems of transportation. Thus, even if the food loss occurs in middle/low-income countries during production and transportation, there is a clear link to be made to the global network of supply chains and market pressures coming from consumers in the Global North.
The lack of necessary storage technology also has its roots in lack of funding and issues of inequality. According to research done by the University of Birmingham, in India, the lack of sustainable cold chains contributes to 4.4 billion GBP worth of fruit and vegetables being wasted annually. These issues disproportionately affect inhabitants of low-income countries as crop losses mean significantly reduced income for farmers and increase the prices for consumers, which quickly become an issue of food accessibility as well.
The cost of delivering energy to remote, rural regions means that, even when storage facilities are built, they may still be unable to use. Poor transport infrastructure causes further losses, and a lack of education on post-harvest practices often results in poor quality control and food being damaged during handling.
What can be done to address this issue: Smart, Local and Small-holder Investments
Indeed, in middle/ low-income countries, the solutions to the problem lie in better training for farmers and public and private investments in infrastructure. Improved local and small-scale technologies in refrigeration and reliable, renewable energy sources can have a significant impact. Small-scale technology investments are key to enhancing a more resilient and circular model for food production in middle/low-income contexts.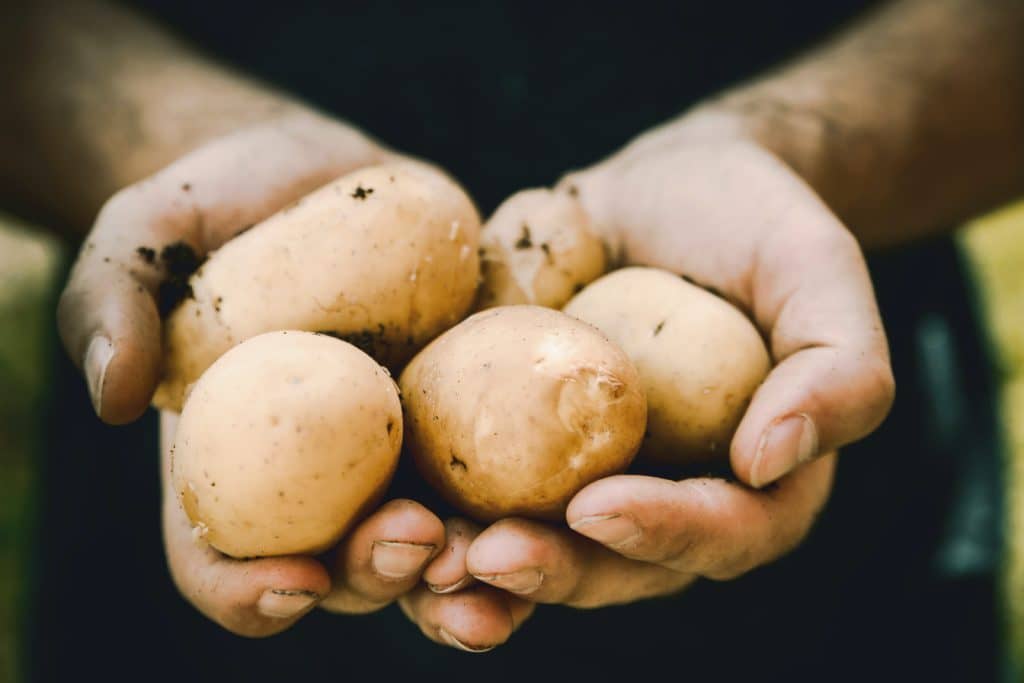 Better cold storage, education about food handling and improved infrastructure could help to transform this situation, according to a study by Maersk. For example, simply by doing this, the trade of bananas could potentially grow from 3,000 to 190,000 annually, and benefit more than 34,000 smallholder farmers across a country like India.
There is already a clear movement within the private sector to push for technological solutions. In 2013, the Powering Agriculture competition showcased a range of new tools from small-scale technology developers. Among them was India's Promethean Power Systems, which uses solar energy to cool milk and targets dairy processors who are collecting the milk from rural farmers. Furthermore, a Nigerian company called ColdHubs has created a solar-powered refrigeration system, which sustainably curbs waste caused by disruptions in the cold chain. Another example is Edipeel, an organic, invisible coating that can be used on produce to control how much water and carbon dioxide the fruit releases and how much oxygen enters from the outside, thus keeping fresh produce stay fresh for longer.
To invest in smallholders and local communities directly is key. Investment remains the major barrier to scaling up the above-mentioned necessary technologies. Microfinance initiatives and farmer co-operatives could help smallholders to purchase equipment and benefit from new technology and infrastructure.
Conclusion: Empower the Food Systems in ASEAN to become Circular
The Asia and Pacific region has a population of 4.6 billion people, accounting for around 60% of the world's population, and it is projected to increase to as much as 5.2 billion people by 2050. In Asia, up to 11 kilograms of food per capita in the region's developing countries and a staggering 80 kilograms of food per capita in its developed countries is wasted. As the region continues to develop and the income levels rise, so too will the wastage of food, especially in the rapidly growing urban areas. Related issues of near-capacity landfill sites, food insecurity, and environmental degradation further demonstrate the need for an urgent and innovative solution. Transitioning to a circular economy would greatly reduce waste.
Join the ICM Falk Foundation as we attempt to address food waste in ASEAN and Vietnam through circular investments.
——-
About the ICM Falk Foundation
The Ida C. & Morris Falk Foundation is a private, 501c3 family foundation that seeks to support innovation, entrepreneurship, and leadership that drives positive, equitable, and sustained impact for the world's communities and ecosystems. Building on the global commitment for the New Plastics Economy and a Circular Economy, the Foundation is now actively focused on innovative solutions that contribute to the reduction of plastics production, waste, and pollution within ASEAN.