Ngoc Anh Hoang, Program Associate of the Ida C. & Morris Falk Foundation
"The world is experiencing accumulated repercussions at unprecedented levels of the three global catastrophes, namely the Covid-19 pandemic, climate change, and natural resources depletion.[…] The green recovery, green economy, and circular economy must be simultaneously pursued at the national, regional and global levels to address the situation." This is what Vietnam's Prime Minister Pham Minh Chinh said in the keynote speech at the P4G Summit in late May 2021.
Together with governments around the world, Vietnam has played an active role in advocating for a more sustainable post-covid recovery plan. The call for integrated efforts in promoting a so-called "green recovery" has been well received and echoed all around the world. However, green recovery promises can only materialize if nations "walk the talk" and demonstrate tangible systemic-level results towards a green and circular economy transition.
What is a "green recovery" and how can it be achieved through a circular economy?
The pandemic has offered us a once-in-a-generation opportunity to rethink our status quo. Now more than ever, the world recognizes the need for resilience in the face of future problems. Thought-leaders, economists, and policymakers worldwide have agreed that a return to "business-as-usual" and environmentally damaging investment patterns would be reckless. Now is the time for us to do better. Yet, the question remains: How?
A green recovery is a widely accepted term to describe a package of policies and stimulus measures to recover prosperity with low-carbon development, resource efficiency, and social inclusion. As a first step, in recognizing natural capital as a key economic asset, the recovery path aims to create long-term benefits for both humans and the environment. Through environmentally sustainable spending and pricing mechanisms, governments will be able to unleash innovation and fundamentally restructure critical sectors.
Redesigning the economy will be fundamental to achieving such a recovery. Evidently, there is more than one approach to achieve a greener post-covid economy. However, the OECD has suggested some universal principles that should be at the core of all national recovery plans, including a transition toward a circular economy.
By decoupling economic growth from resource use and environmental impact, a circular transition represents a systemic shift that strives for resource efficiency and ecosystem restoration, generates business and economic opportunities whilst providing societal benefits. Integrating incentives that promote circularity into the recovery packages will offer opportunities to stimulate collaboration, foster innovation, and build economic resilience for a post-Covid-19 future.
The Ida C. & Morris Falk Foundation believes that a green recovery, boosted by a circular transition will make change happen by design.
Vietnam's policies that support a low-carbon and resilient recovery
Ensuring green and sustainable growth has long been a pillar of the Vietnamese policy framework. The introduction of green stimulus measures in Vietnam can date back to 1997 with Article 36, focusing on clean technology that generates less waste and requires less fuel and energy consumption. Thus, it is no surprise that in responding to the pandemic threats, the Vietnamese government has a strong ambition to ensure a green path for the recovery plan.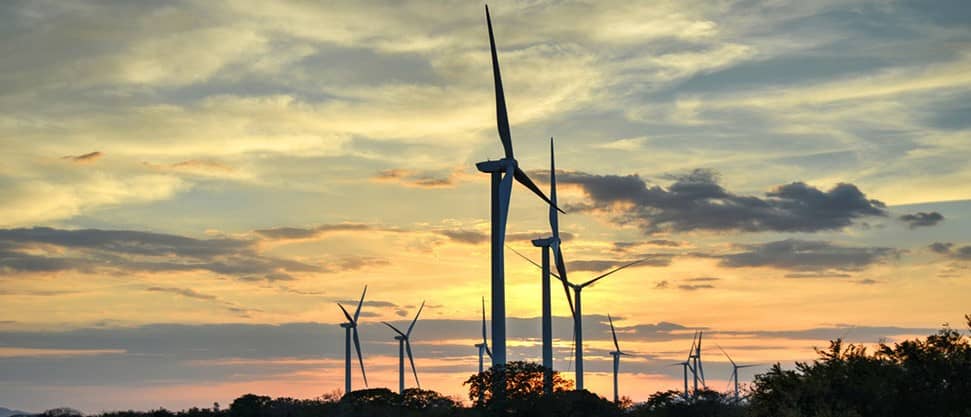 At the national level, many long-term strategies have been adopted to foster a green bounce-back and a sustainable future. Most recently, the Government has ratified the Socio-economic Development Plan for the period 2021-30 with a focus on efficient use of existing resources and innovative businesses. In late 2020, the Vietnamese government also assigned the Ministry of Trade and Industry to prepare a development plan for the circular economy, which is expected to be submitted by the end of 2021. For the immediate term, stimulus packages which amounted to US$12 billion were also launched in 2020 to support vulnerable households, businesses, and industries.
The spirit and determination of Vietnamese leaders extend to their engagement in many international platforms as well, including the P4G Summit and the Virtual Leaders Summit on Climate. On the regional front, the ASEAN Comprehensive Recovery Framework has also been established to pave the way for an environmentally sustainable recovery process for its country members.
Challenges to pave a green path forward
Despite being highly responsive to trends that shape the global economy, Vietnam has empirically struggled to translate public policy aspirations into concrete actions with tangible results. For this green recovery, more decisive reforms need to take place to make sure that the same pattern of policy-implementation gap does not repeat itself. A more resilient economy depends on a shift to sustainable practices, as the OECD has emphasized.
Yet, Vietnam is also struggling to remedy the economic vulnerabilities posed by the pandemic at the moment, which hinders the proper implementation of green investments. Most of its expenditures are currently allocated to curbing the continuous spread of the deadly virus and managing the current health crisis. Despite the high-level commitment, measurable progress for a green recovery remains elusive.
Not only had the COVID-19 fiscal spending in Vietnam not included green measures, but many of the immediate socio-economic strategies have also inadvertently exacerbated the environmental damage. This approach may in the long term undermine national efforts to decarbonize. In most quarantine centers, Vietnam is still providing thousands of plastic-packaged meals, which adds up to the ever-increasing burden of plastic waste on the environment.
To build a foundation for long-term resilience, Vietnam needs to adopt a more sustainable approach to deal with the immediate crisis. Environmentally sane efforts through eco-design and innovative, circular solutions should be embedded into the current recovery strategies. Or else, another tidal wave of pollution is awaiting us at the other end of the pandemic.
Taking on the second bigger "how"
To make this 'green recovery' a reality, we need to step up and tackle a more difficult 'how'. How can Vietnam green its way out of this crisis and for a more resilient, circular recovery?
While policymakers hold the key to realize the transformative changes we need at the macro level, the green recovery can begin with each of us. Private and non-governmental organizations must work together to move the needle towards systems-level change.
As a private family foundation, the Ida C. & Morris Falk Foundation is playing an active role to support Vietnam in its circular transition. In addition to our efforts in building post-Covid resilience using circularity in plastics through innovative, locally driven, and upstream solutions, ICM is also working hard to bring together relevant knowledge and intelligence to co-build the powerful force of changemakers in the country.
As our journey towards resilience continues, ICM Falk will explore the path towards a green recovery in a follow-up blog. To stay updated, please follow us on Linkedin and Facebook.
---
About the ICM Falk Foundation
The Ida C. & Morris Falk Foundation is a private, 501c3 family foundation that seeks to support innovation, entrepreneurship, and leadership that drives positive, equitable, and sustained impact for the world's communities and ecosystems. Building on the global commitment to the Circular Economy, the Foundation is now actively focused on innovative solutions that contribute to the reduction of waste production and pollution within Asia.