Following the success of Bach Khoa Innovation 2021, the ICM Falk Foundation is proud to show our continued support for student-led circular solutions through the 2022 edition of the competition.
Bach Khoa Innovation is an annual innovation competition initiated by Bach Khoa University, a national leader in training, scientific research, and transferring technology in Vietnam.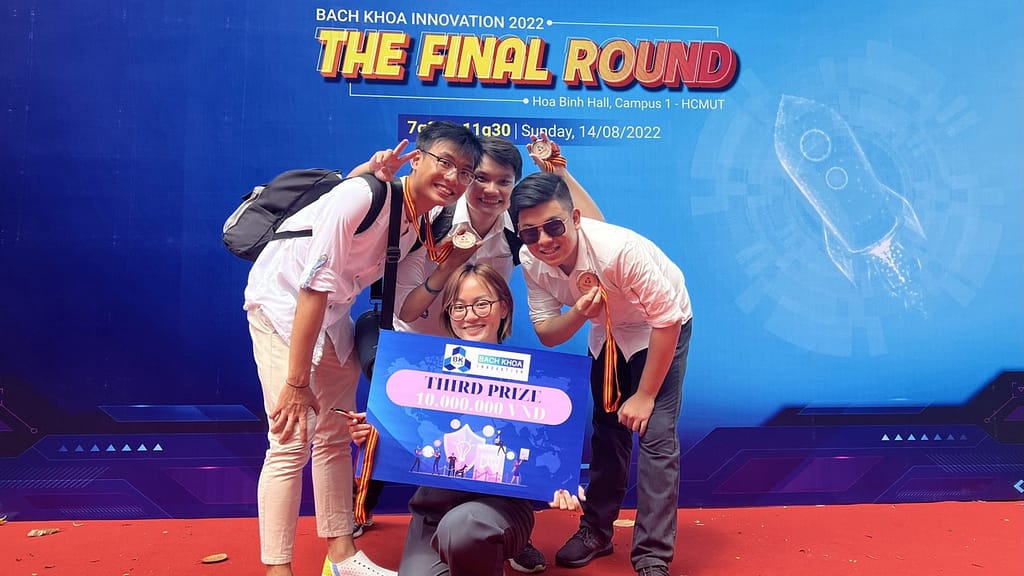 As their Bronze sponsor, we are supporting their student team, the Beavers, in their journey of creating a bacteria cellulose-based alternative to single-use plastics made from nata de coco. The team has won the third prize in the competition and is continuing their prototyping journey thanks to our Circular Innovation Grant support, working side by side with our Vietnam team to test their product in the B2B market.